4 Things I learnt from Introducing an Agile Mindset to a Healthcare PMO
August 9th, 2021 – Guy Thorpe – (5 min read)
Over the past 10 months I have been lucky enough to partner with a progressive thinking New Zealand District Health Board (DHB) and experiment with how developing an Agile mindset might benefit the delivery of an NZ Healthcare PMO.
With the backdrop of New Zealand's largest health reforms in 30 years taking place, the COVID-19 vaccination programme rollout and a once-in-a-generation capital investment in building new hospital infrastructure all coinciding at once at the DHB. The ability to integrate agility into the DHB's project portfolio and enable them to respond more quickly to an ever-evolving and uncertain environment made complete sense.
Before kicking off with the Healthcare PMO, I had envisaged that it would be an excellent opportunity to evolve the PMO's own day-to-day delivery practices, enable the PMO to better support a wider variety of project delivery approaches within its portfolio and embark on becoming a multi-modal PMO. Lastly observe how agility could be applied at a DHB's Portfolio level, in particular to the prioritisation of a large backlog (pipeline) of projects. Here are some of my observations so far….
(1)    Pivoting the PMO's approach to work 
One of the early shifts for the PMO team was to establish a new cadence to the delivery of their central PMO work. We pivoted away from the standard weekly team meetings where the team would give long status updates on pieces of work transcending multiple months. The team adopted a regular cadence of two-week Sprints (a timeboxed period of 10 working days), complete with Sprint Planning (breaking down and planning the activity for the team for the next 2-week sprint), Stand-ups (daily 15 minute updates), and Retrospectives (a review of activity and performance at the end of the 2-week sprint).
The team quickly adapted to this new way of working and the upsides were obvious from the get-go. The PMO made their workflow transparent to their stakeholders and invited feedback; there was also improved management of the amount of work in progress (WIP) which resulted in the PMO team removing impediments for themsleves and increasing their throughput of work. Surprisingly there was also the emergence of a more flexible team culture with a willingness to experiment and try new things.
Part of the PMO's project remit is to supports both IT delivery and Innovation Lab projects. As a result of the shift in the PMO's own working practices, the team was able to personally experience a different way of working more in tune with the way that the IT team and the Innovation Lab naturally operated. Just like the iconic Kiwi band Super Groove said– "You got to know to understand".
The overall upshot is that the PMO's delivery has improved, there is much more transparency around what they are doing and the value that they provide to the DHB's project community. Interestingly, teams that previously would actively seek to work around the PMO were starting to open up and seek out the PMO's involvement.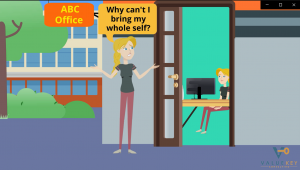 (2)    The Power of Retrospectives
With the introduction of retrospectives every two weeks whereby the team would reflect on their own way of working and looked for opportunities to continuously improve. The team really started to embrace the practice and in a recent retro one of the team members said that she found that having done a few retros now she was really starting to connect emotionally with each post-it note. In the past they were one-word answers on a scrap of paper but now each one meant something personal to her.
When I probed a bit more, she said that she wouldn't normally express how she was truly feeling with the team as she thought she needed to always bring a strong, focused, and professional persona to her work. But retro's were giving her the space and opportunity to express how she was truly feeling, good or bad.
It is awesome to see that the retros are creating a culture of team trust and providing an opportunity for people to bring their "whole-self" to their work rather than leaving their personality at the door on the way in.
(3)    Portfolio Backlog Review
Enabling the DHB's Executive Leadership Team to have more agility in their decision-making around what to execute was critical for them as they dealt with COVID-19 impacts, a significant infrastructure programme, and an ever-present need to balance the repair and replacement of deteriorating critical hospital assets. Traditionally the Exec team had gone through an annual planning process to identify and plan projects for execution for the next 12 months.
As the PMO got comfortable with the idea of constantly refining their own backlog of activity we looked to experiment with lifting this up and apply it at the Project Portfolio Level. The team challenged themselves to create as much transparency as possible by developing a backlog (pipeline) of initiatives within the organisation. This is easier said than done when looking at the breadth and depth of an organisation with well over 8000 people and the range of both Opex and Capex projects totally close to 600.
The outcome the PMO team was able to develop was a clear and transparent project backlog (pipeline) with well over 80 initiatives that were highlighted as being close to "ready" for further development or less so. The DHB's Investment Committee was then able to on a monthly basis (or in some cases weekly) review the backlog and prioritise, accelerate or pause initiatives for delivery based on changing needs.
This meant the DHB moved from an annual project portfolio planning process to a monthly one which allowed for greater agility in the face of a changing healthcare environment.
(4)    Running Experiments with Training / Capability 
One of the functions the PMO previously performed was the scheduling of classroom-based training in a bid to build project capability across the DHB. In an organisation where individuals are typically on rosters or completing shift work, cementing the commitment for classroom-based training proved difficult.
Rather than continue to try and force people into training slots we decided to meet them where they were at and adopt a different training strategy through the use of digital mediums.
Encouraging The PMO team to start experimenting with developing short 90-second "Video Guides" in a more Social Media type format. Rather than spend money on expensive production equipment the PMO team focused on developing a Minimal Viable Product (MVP) using an iPhone and tripod to test out whether this training format would be successful.
The first video was a success and through feedback from staff at the DHB the team has embarked on building a second series of video training content.
The PMO team is already well on their journey to building agility into the DHB's Project Portfolio and through continuous experimentation and building on the learning's that surface, the team has been able to create an approach that works well in a NZ Healthcare context.